Top Tips For Baby Swimming
Posted on 20th September 2013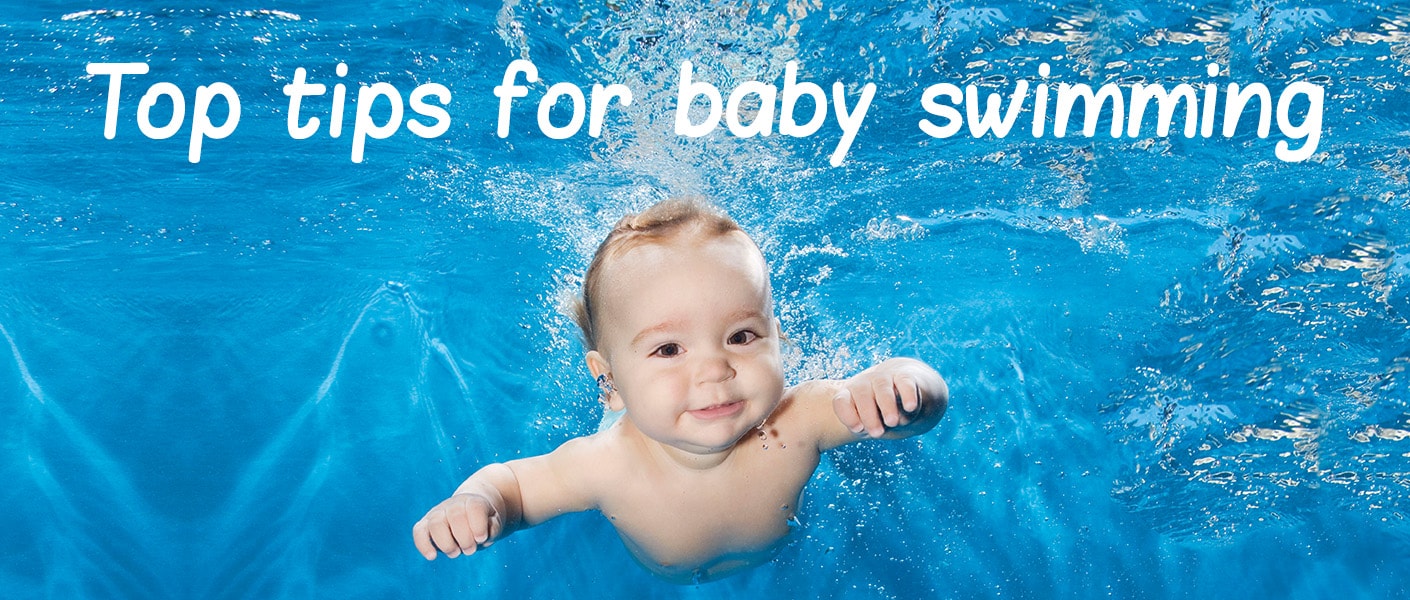 Top Tips for Baby Swimming
Baby swim classes are a great way of meeting friends and being taught how to hold and move with your baby in the water. We're always looking to bring our customers the latest and greatest information when it comes to baby swimming! To help answer all you baby swimming FAQ's, Splash About have put together a Top Tip Guide to Baby Swimming, straight from professional swim instructors themselves, to help parents like you get the best experience out of swimming with your little ones:
Research
When to Start – You can take your baby swimming at any age, and according to the NHS, before or after they have been vaccinated. Unless advised otherwise by your GP or Midwife, start as soon as you and baby are ready to. Babies are born with a natural ability to swim, which they soon lose, so don't start too late! Ideally, look to start before 6 months – but by the same token, don't rush into starting.
Parental Guidance - Do not worry if you cannot swim yourself or are not water confident, speak to your swim school first. A swim instructor will most likely be with you every step of the way to ensure your experience is amazing. Never feel pressured to go underwater or to do anything with your baby you're not comfortable with; remember that this is intended to be an enjoyable experience for you and baby to enjoy and to bond over. For any other concerns, always speak to your GP or swim instructor.
Practice - prepare your baby for their swimming lesson by playing together in the bath and gently introducing water over their head and face. Allow your baby to relax on their back in the bath and enjoy the freedom of water around them.
Warm Pools - Choose a warm pool for baby swimming, 32 degrees is the recommended temperature for babies 0-12m, or under 12lbs. If you only access to a leisure pool, pop on a Baby Wetsuit such as a BabyWrap or Baby Snug, or for even cooler pools and babies really sensitive to the cold, try our WarmInOne.
Before the Pool
Be Prepared - make sure that you have everything you need including the correct swim nappy for your little swimmer, we recommend the Splashabout Happy Nappy.
Feeding Advice - Never go swimming if your little one is hungry or getting hungry.. A good trick is a half feed half an hour before and then the other half after because swimming makes them hungry and it won't be a good class if they are starving!
Don't Rush - Don't rush getting changed and getting into the pool, take your time and make your whole baby swim a relaxing experience. Babies pick up on all our stresses, if you are nice and relaxed and calm, so will baby.
In The Water
Light Holds - Gentle, light holds are great for supporting baby in the water, try not to grip them or squeeze them too tightly. Think about your fingers as 'feather fingers' making sure baby has complete freedom of movement in the pool.
Try this – Float your baby with support under their head, swaying them from side to side and watch them enjoy the sensation
Relax - enjoy the special bonding time of the lesson with your child, experience learning this amazing life skill together to its full and don't get anxious if your baby cries, there could be a number of reasons for this – the more you are relaxed the more comforted your baby will be.
Make it fun – Play gentle games with your baby, blowing bubbles and gently splashing water over tummy and head. Sing songs, talk to your baby and remember to smile!
After Swimming
Snacking - If your little one is weaned or older take a snack with you for afterwards.. All children are starving after swimming so a beaker of juice or water and rice cakes or fruit are perfect and ensure a quiet changing time!
Changing Room - After swimming people always get frustrated when their little one gets their clothes wet from the changing rooms. It's better to wrap them up with a clean nappy on and a snack to occupy them (if appropriate), get yourself changed and then get them dressed so there's no chance of rolling or wandering into puddles!
After Splashing – Enjoy the peace and quiet when you get home, babies tend to have a big sleep after swimming as it's a great work out for them and their bodies need to rest after all the development and fun they've had.
With thanks to Little Splashers, Puddle Ducks, MiniSwimming and Swim Babes for their top tips.
Click below to head straight to their websites for more information.
Little Splashers miniswimming puddle_ducks Swimbabes_RGB
For any specific queries or questions left unanswered, contact your swim school or your GP